To help beginners approach golf without too much confusion when choosing tools, specifically golf clubs, Golftimes will provide methods and experiences for choosing golf clubs for new players in this article.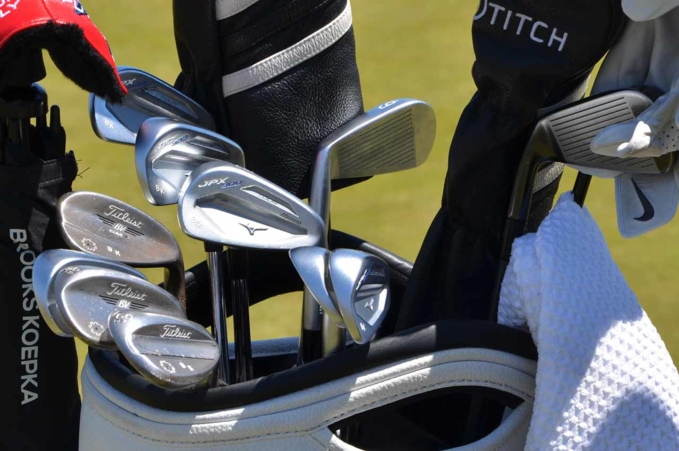 Overview of the types of golf clubs
A golf set includes three types: wood, iron, and putter.
Wooden Sticks (wood)
This is a special type of club for long-distance hitting and is mainly used when teeing off on long golf courses. Previously, this type of cause was made of wood, but now it is made mainly of titanium, and carbon. Wooden sticks are often numbered from 1-5, sometimes up to 9.
In the type of wooden club we need to pay attention to the Driver (Wood 1), this is the longest club used to hit the ball far away. If using the right golf technique, will be a powerful weapon to help us score strong points.
But note that the Driver is the most unwieldy club in our bag because its length makes it difficult to control. So when choosing a golf club, we also need to pay special attention to the driver
Iron Staff (Iron)
Irons are used to hitting the ball at closer distances, clubs are made of high-quality iron and are mainly numbered 3-9. Some irons have more special names such as Wedges – Sand wedges (SWs), which are often used to hit the ball out of sand holes.
In addition, we also have Pitching wedges to hit lightly around the green area. If proficient, many golfers also use both Gap Wedges (GW) and Pitching Wedges (PW) in combination with Loft Wedges (LW).
Currently, hybrid golf clubs, which inherit the advantages of two types of wooden and iron clubs, are also very popular with golfers because of their versatility and flexibility.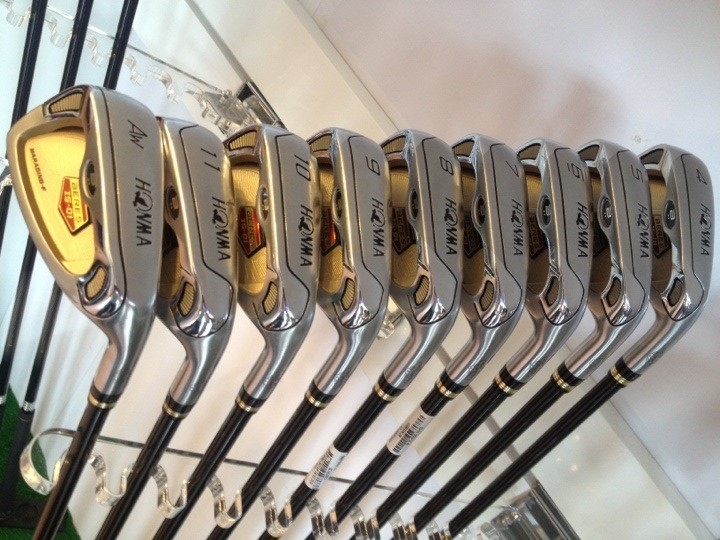 Golf Putter
This is the most commonly used golf club.
The three most common putter head styles are as follows: Type 1 is the traditional type that looks like they are blades called blades, Type 2 is a heel-toe type, and Type 3 is a mallet type. The length of each of these also varies, standard type, belly type (belly), and extra long (broomstick)
What types of clubs should new golfers equip?
Individuals who are new to golf practice are required to know how to choose the following golf clubs: Wooden sticks (3 kinds of wood, 5 kinds of wood), Irons (3-9), and a Wedge to hit the ball from the same hole. suitable putter.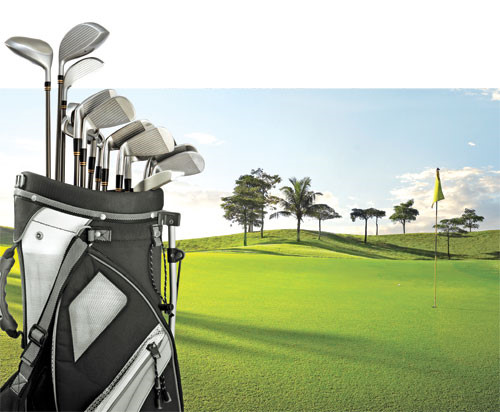 Experience choosing to buy golf clubs for beginners
There are a few things to keep in mind, they will help you in choosing the right golf club.
Get expert advice
We do not have much knowledge about golf, so when buying golf clubs, we should consult the advice of experts or people with long experience in choosing clubs. They will give us very useful advice to choose the right golf club for our health status.
Choosing the right golf club
The right club means you have to be able to use it and enjoy it. In addition, when practicing we should use clubs with a large clubface opening (drivers usually have a lot of 10-10.5 degrees is appropriate).
Today, a golf club is not only a practice tool, but it is also an item that affirms class and personality. So choose carefully how to choose golf clubs because golf is one of the most difficult recreational sports in the world.
Try before you buy
It is recommended to test the club before buying to see how you feel when using the golf practice club. Is it relevant and easy to use? Avoid the situation that after buying it, it's not good when you bring it to practice, wasting your time, money, and effort.
Above is some information that Golftimes magazine summarizes to help those who start playing golf have an overview of golf playing and golf equipment. Wish you choose for yourself a good set of golf clubs and pursue your passion for this noble sport.