Review of Golf Training Aids - Can They Really Help Lower Your Scores?
Message from the Founder
Choosing the right gear for yourself has become increasingly difficult as golf technology has evolved (and so have marketing naming strategies).
In order to provide golfers with useful and up-to-date information, CFI Golf was established (including both new and experienced players. Our goal is to become a destination for all golfers. to learn and buy golf equipment.Our experts have put a lot of effort into providing you with in-depth reviews and feedback because they understand how important every little detail is to your ability to play. your ability to make informed purchasing decisions.
We provide more advice and educational posts in addition to our reviews so you can stay on top of the game all year.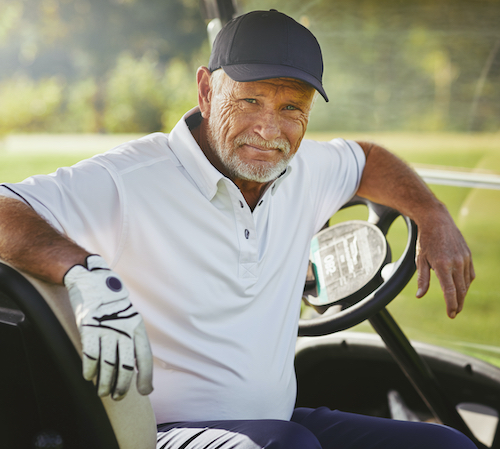 Hey! Greetings from CFI Golf
My name is Frank Eastwood. I'm a golf instructor from Portland, Oregon, which is among the best golfing cities in the country.
I made the decision to launch this website from scratch in 2015 due to my lifelong love of golf. Since I have been a golf instructor for more than ten years, I have observed the challenges that many amateur, recreational, and non-professional golfers encounter with their equipment and golfing abilities.
The golf industry is huge and very lucrative.
Hundreds of new products with cutting-edge features are introduced each month by brands ranging from budget to premium. I'll be here with my team of international experts to help you wade through the sea of options and pick the ideal product for you.
---
Why do you need the best golf equipment

?
Before purchasing a golf club, you should confirm whether it will help eliminate your specific golf weakness or it will help strengthen the muscle group to eliminate your existing golf equipment. If your golf product doesn't do this, there's a good chance it's fake. You should especially consult an expert personally or on the internet.
The best golf equipment and their benefits:
Choosing the best gear can be really fun! One driver, 3 woods and 5 woods are good golf clubs for beginners. The controller is an important club on the golf course. It is the longest club in your golf bag. It has the lowest loft of any golf club. Wood 3 has a shorter shaft but a higher loft. Although you may give up a small gap, your contact will improve until you are ready to use the driver. Another set of Wood needed for the fairway is 5 or 7 woods. Wood 5 gives you a bit more distance but wood 7 can be easier to hit. The rule is that any player must have no more than 14 clubs in his pocket including one putter. 
Practicing with your club can save you valuable shots on the course. Our merchant putts, as well as most of their two putts, are best for beginner golfers. Did you know that wedges are essential golf equipment for low scoring? Throw wedges, sand wedges, and tire wedges are all good clubs to get you out of different kinds of trouble and help you get close to the pin near the green. 
Before choosing a club, you should consider your level of play and the quality of your shots. Not only will this help you choose the right iron and wood for your game, but you'll also save yourself money. You can save a lot of money by choosing cheaper golf clubs, which may prove best for beginners. In order for golf equipment to best suit your skill level, first determine what type of player you are. There is a low-handicap golfer, a medium-handicap golfer, and a high-handicap golfer. Handicap measures how often you play relative to the average level of an 18-hole golf course.Experts classify a low-handicap golfer as average shooters, less than 82 on an average line. That equates to 9, a few strokes on par, or a handicap in the single digits. A low-handicap player has a single-digit handicap, which means he or she typically scores less than 10 strokes on par, or 82 or less on par 72. If you're going to this camp, you'll want to act. page with our high-performance clubs to maximize your potential.
Such golf equipment includes a controller and at least one other wood, such as 3 wood. It is also advisable to bring some low irons, such as 3 or 4 irons. A set of golf irons. is necessary to localize your target. These clubs vary from 4-irons to 9-irons. Players with your skill can hit these normally hard-to-hit clubs and their batons can make reaching the green even more difficult. 200 yards or more is easy. You can best manage your mid-range approach shots with high-orbit irons - 8, 9 and wedges. Of course, you'll also want a sand wedge, in case you're unfortunate enough to paddle out to the beach.