PRODUCT INFORMATION
The New Callaway Rogue ST is the latest line of clubs to be introduced to the global market by Callaway in 2022. With a total of 15 different models, the Callaway Rogue ST full set is currently the fastest and most stable set of clubs in 2022. This is for both male and female golfers.
Overview of the Callaway Rogue ST 2022 full set golf club set
Callaway is one of those golf club brands that aren't afraid to innovate and upgrade to create better-performing clubs. And in 2022, golfers continue to see the upgrade of a trusted old name in the Callaway family, which is Callaway Rogue ST. Thereby promising to make the golf experience more perfect, with better ball speed and distance.
First of all, "ST" stands for Speed ​​Tuned. This shows that Callaway has focused on increasing the mph ( Miles per hour) of golfers. This line of clubs also offers different versions of options suitable for each object and player's needs. Typically, the Driver line will include versions of Rogue ST MAX, Rogue ST MAX D, Rogue ST MAX LS, and ST Triple Diamond LS.
It is known that the Rogue ST 2022 has a total of 15 impressive different models in the entire product line. Therefore, if you are a beginner to someone with a low handicap, the New Callaway Rogue ST 2022 is also suitable.
Check the latest price on Amazon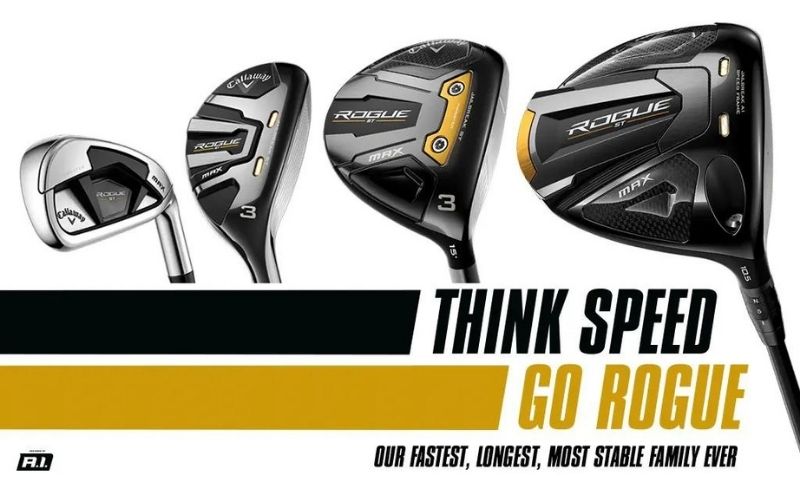 In particular, according to reviews, New Callaway Rogue ST 2022 also possesses many of the same features that users are familiar with from Callaway. Including the Irons line with similar features as the Apex DCB, but the Rogue ST is more affordable.
In fact, despite being refreshed, the name Rogue has a proven track record over the years. At the time of its initial release, the distance was simply what golfers were all about. However, Callaway, like most brands, now offers a full line of features, thanks in part to the innovative technology. And Fullset Callaway Rogue ST 2022 is one of them.
To do this, Callaway worked on a thicker sole, featuring a more durable 450 steel face with an AI-optimized face in each club. Combined with thicker heads with more tungsten help get the ball into orbit out of the big sweet spot. Accordingly, players can expect larger clubheads with more tungsten, a thinner surface, and more Urethane. Microspheres more.
With the New Callaway Rogue ST, Callaway has once again surpassed the limits of speed and stability by using artificial intelligence AI. It also combines aggregated data from real players and feedback from professional Tour Pro players. Thereby, each Rogue ST in a full set such as Fairway Wood, Driver, Irons, or Hybrid possesses outstanding advantages that bring better performance.
Rogue ST is not Callaway's first foray into AI technology. In fact, it has been using a computer development system for years, such as Callaway's previous Mavrik and Epic Speed ​​lines created with AI assistance. However, the new Rogue ST 2022 is even smarter and more advanced.
Callaway is currently using AI in a variety of ways to improve parameters like speed, stability, launch, and spin and optimize them for a variety of players.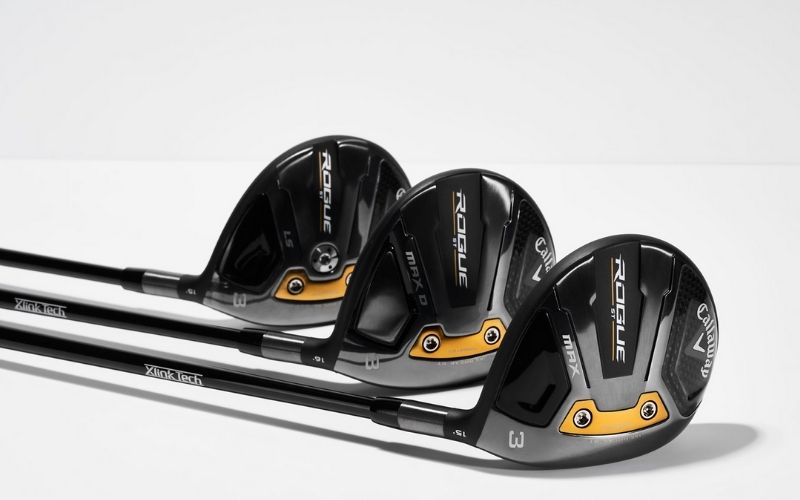 Callaway's goal is to develop clubs that provide greater distance and stability for a variety of golfers. This means that the company has to develop each clubhead and face individually for each version.
"It's like what we've seen in Formula 1," said Dave Neville, senior director of product and brand management at Callaway. Callaway to create new innovations. Much of it is industry-leading as well as Callaway proprietary technology, and that's what makes the Rogue ST 2022 so good. "
Thereby, confidently affirming that the investment in buying a new Rogue ST Driver, Fairway Wood, Hybrid or Iron, the speed will be more guaranteed. And when more speed equals more distance. When there is a longer distance, it will bring absolute satisfaction to the user. In short, the New Callaway Rogue ST 2022 is the fastest and most stable club ever created by Callaway.
Detailed specifications
Product name: New Callaway Rogue ST 2022 Golf Clubs
Club Type : Fullset
Shaft: Graphite
Flex: R, S, XS
A number of sticks:

Driver New Callaway Rogue ST: Rogue ST Max/ Rogue ST Max LS/ Rogue ST Max D/ Rogue ST Max Triple Diamond LS
Fairway Wood New Callaway Rogue ST: Rogue ST MAX/Rogue ST MAX D/Rogue ST MAX LS
Callaway Rogue ST Hybrids: MAX/ MAX OS/ MAX OS LITE/ PRO
Callaway Rogue ST Irons: MAX/ MAX OS/ MAX OS LITE/ PRO.
Callaway Putter TRI-HOT 5K
Callaway leather bag
Rogue ST 2022 marks the impressive return of Callaway when it comes to its new design and cutting-edge technology. In particular, with the variety of version options, it is easy for all golfers to choose the full set that best suits their level. Currently, HST GolfGroup is one of the earliest units in Vietnam to receive pre-orders for genuine Callaway Rogue ST 2022 full-set clubs.
Outstanding features on Fullset Callaway Rogue ST 2022
The New Callaway Rogue ST is a line of clubs that fully converges outstanding elements in appearance, performance, and high stability for golfers of all levels. Thereby becoming the most experienced golf club in 2022.
Check the latest price on Amazon
More attractive appearance
Like most of Callaway's golf clubs, the Rogue ST 2022 has an extremely luxurious and attractive appearance. In particular, the main design is the main black tone combined with gold accents at the club head. Thanks to that, when combined, the Callaway Rogue ST full set becomes high-class, luxurious, with strength and personality.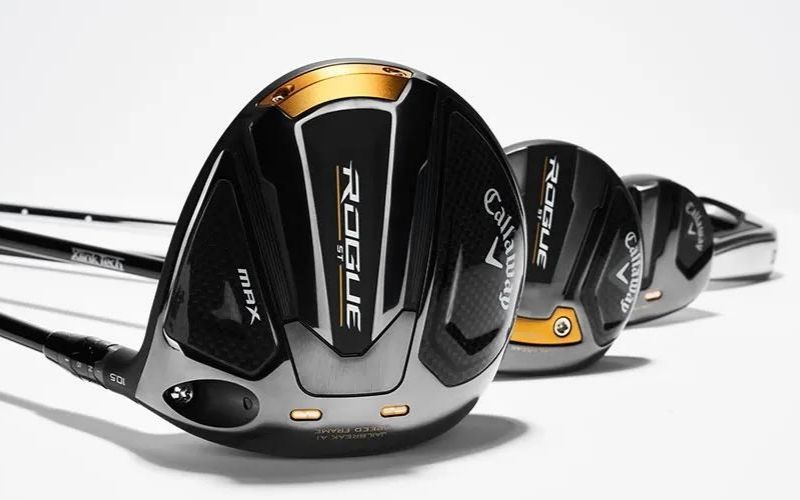 More intelligent innovation
Besides the highlight of the exterior, technology is what makes Callaway Rogue ST more attractive and interested by golfers. Inheriting as well as improving from its predecessors, the Callaway Rogue ST full set brings a lot of technology to help increase performance, speed, and stability. These include technologies such as:
Tungsten Speed: Applying Tungsten Speed ​​cap technology placed on the club head on the Driver for a completely new speed and high stability.
AI Jailbreak Speed ​​Frame: Rogue ST applies newly improved Jailbreak technology to reduce distortions or vibrations when hitting the ball. With that comes the ability to deliver faster speed across the entire face.
Unibody titanium premium: New innovation in shaft construction inside the clubhead for stability and low center of gravity. The use of high-grade Titanium material also results in lighter weight, thereby saving energy and providing high launch.
Flash Face SS22: This is Callaway's flagship smart face design technology that enhances launch speed and ball speed spin. This new Flash Face SS22 technology also reduces spin on the clubface, allowing players to control and maintain ball stability.
Improvements on each version of the golf club
As mentioned, Callaway Rogue ST 2022 offers many different versions to the market. Each line of Driver, Fairway Wood, Hybrid, or Irons clubs has a variety of options to suit each user's needs. With a total of 15 different models, Callaway's Rogue ST is currently the fastest and most stable club in 2022. As follows:
Callaway Rogue ST Driver
These new Callaway Rogue ST drivers are Callaway's fastest, most stable drivers ever with industry-leading innovations. The new Rogue ST Drivers represent a breakthrough in Driver performance.
Callaway's industry-leading innovations include: Tungsten Speed ​​Cartridge (26 grams), Jailbreak Speed ​​Frame, and AI-engineered Flash Face designed for top speed with stability outstanding. In there:
Rogue ST MAX: Callaway's best combination of distance and stability, suitable for most players.
Rogue ST MAX D: Dedicated draw model for players who need to improve their shot shape the most.
Rogue ST MAX LS: Stronger trajectory, lower spin, and more neutral flight.
Rogue ST Triple Diamond LS: A compact, low-spin head for the better player.
Callaway Rogue ST Fairway 
The Callaway Rogue ST Fairway Woods are the fastest woods ever. In fact, they are up to 10 yards longer with the new Batwing Technology. The new AI Jailbreak system has been completely redesigned to promote speed and stability. The two Batwing Jailbreaks are pushed to the edge, creating stiffness while allowing the clubface to flex for high ball speed.
Like Driver, these Rogue ST fairway woods are designed with Tungsten Speed ​​Cartridge plus AI face. In addition, the intense Face Cup on the club also provides consistent speed and spin. In there:
Rogue ST MAX: Callaway's longest fairway, with high MOI and neutral flight path.
Rogue ST MAX D: The highest launch model and most appealing to users looking for a fairway that corrects the shape of the shot.
Rogue ST MAX LS: Lowest spin version with a neutral flyover in a compact clubhead shape.
Callaway Rogue ST Hybrids
Callaway continues to push the boundaries of hybrid performance with the all-new Rogue ST. Industry-leading innovations like the all-new ST Jailbreak, AI-engineered high-strength Face Cup 455, and precise tungsten weights engineered to deliver speed and stability. In there:
Max: For the game improvement player who wants breakthrough combo performance.
MAX OS: Bigger clubhead for easy launch, more bias and better on-court interaction.
MAX OS LITE: Rogue ST Hybrid is the easiest to Launch, with lightweight components to increase swing speed.
Pro: Has Fairway Wood shaping, shallow face and medium CG for best performance.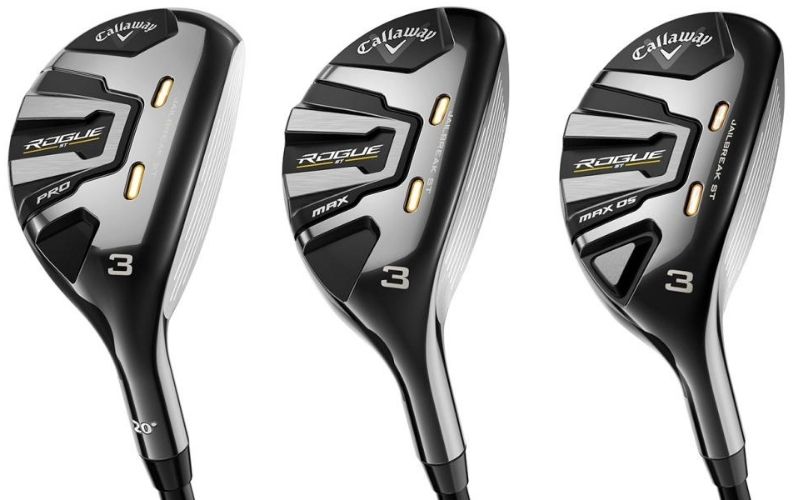 Each design is modern and dynamic
Irons Callaway Rogue ST
An industry first, Callaway has combined 450 high-tensile steel with an AI-engineered Flash Face Cup for increased ball speed and better ball speed consistency. It also continues to drive innovation through its patented Urethane Microspheres and has increased precision Tungsten weights.
MAX: Exquisite game improvement, incredible speed, stability, and all-around performance.
MAX OS: Iron game-improvement with stability and high Launch, wide sole, and offset for golfers with a high average handicap.
MAX OS LITE: Callaway's most stable iron with high launch, increased lofts, and wide sole in a lightweight clubhead.
PRO: The most compact iron in the Rogue ST. This is a hollow-body distance iron, targeted at low-handicappers with a much longer range and significantly easier stability.